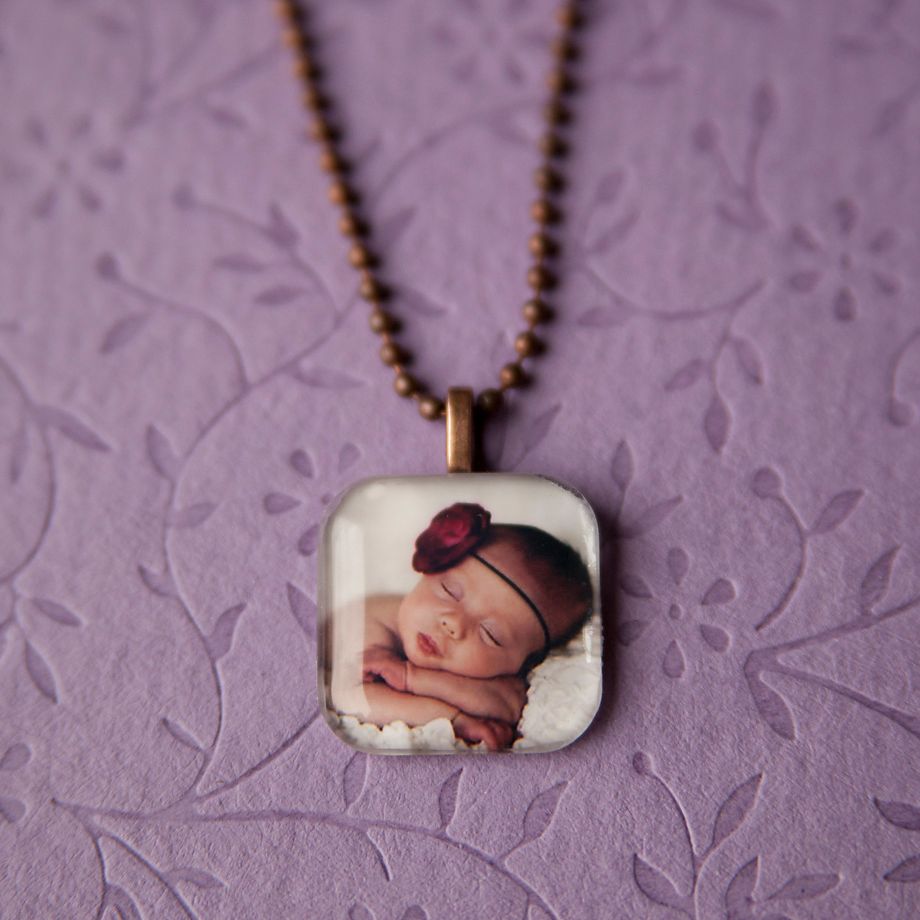 In my previous post I gave you a sneak peek at my latest DIY project. I've made several of these necklaces lately for Christmas gifts and client gifts and I thought I would share the instructions so that you can make them too!
Glass tiles (these come in a variety of shapes and sizes.)

Photographs printed on photo paper

Scissors or exacto knife

Wax paper

Paper towels

Toothpicks

Clear drying craft glue (e.g. Diamond Glaze or Mod Podge)

Super glue or E6000

Jewelry bails and necklace chains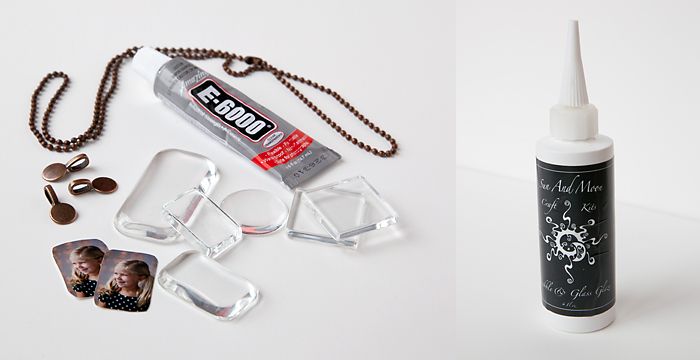 I bought all of my supplies through Sun and Moon Craft Kits.
They can also be found at local craft stores or online jewelry supply stores.
1. Before you make the necklaces, you will need to select a photo or two to use as your image. Once you select your photo, use Photoshop or another image editing software to size the image to the approximate size of your tiles. You can fit several small images on one 4x6 print.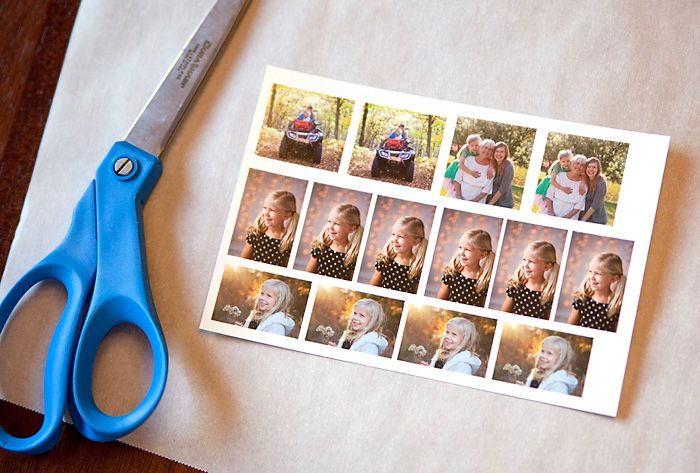 2. Once you have your materials gathered and your photos printed, you are ready to get to work! Start by covering your work surface with a sheet of wax paper.
3. Cut your image to match the size of your glass tile. It should be just a bit
smaller than the glass tile. (about 1 mm smaller all the way around) This allows the glue to seal around the edges. I also rounded the corners a bit to make the images match the shape of the tiles better.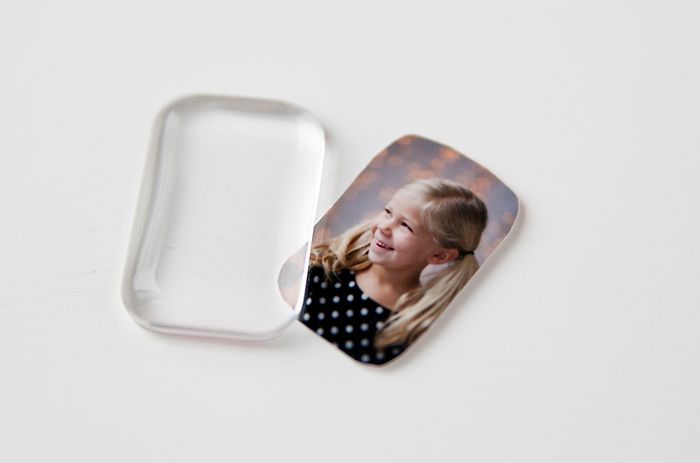 4. Next, coat the flat side of the glass tile with a thin coat of glaze and gently place your trimmed image face-down onto the tile. If there is excess glaze, quickly wipe it away with a toothpick or paper towel. Allow to dry for about an hour.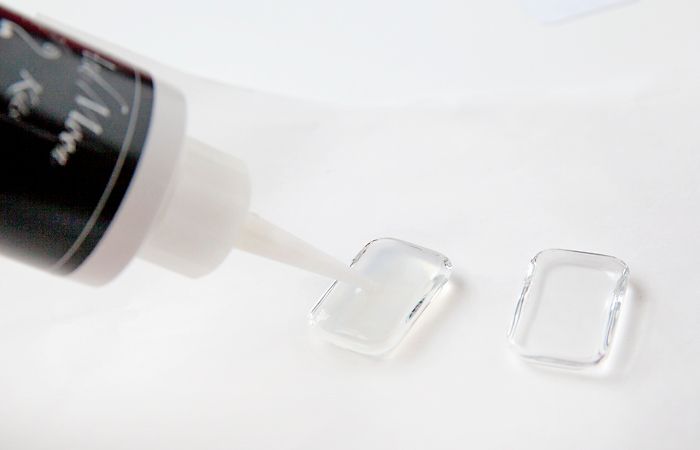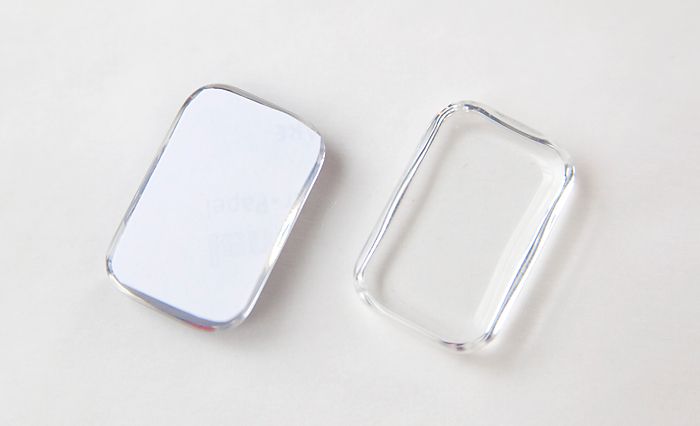 5. Once dry, put another layer of glaze over the back of the photo to seal it. Let this dry completely, about 5-6 hours or overnight.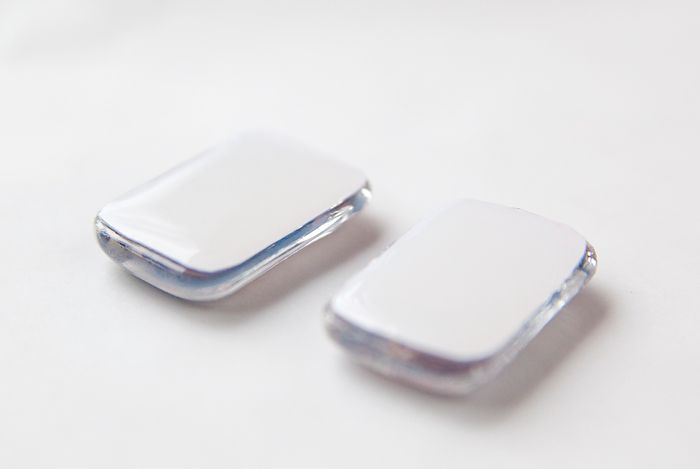 6. Glue a bail to the back of the pendant using a super glue such as E6000. Place a small drop where you would like the top of the necklace to be, and press the bail into the glue. Let dry for about an hour.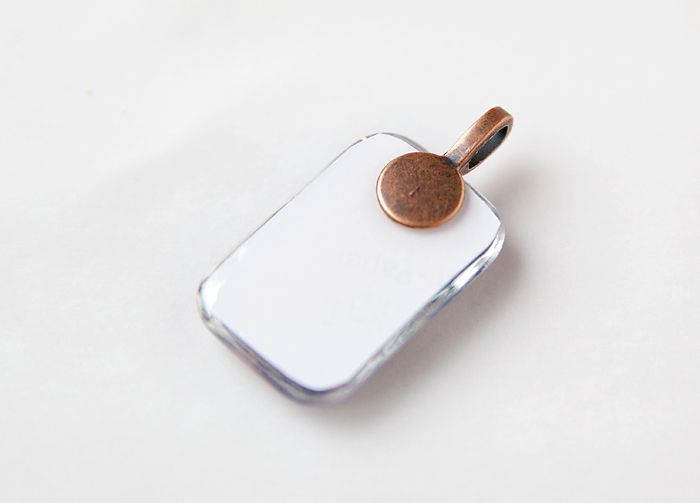 *To make this into a magnet: